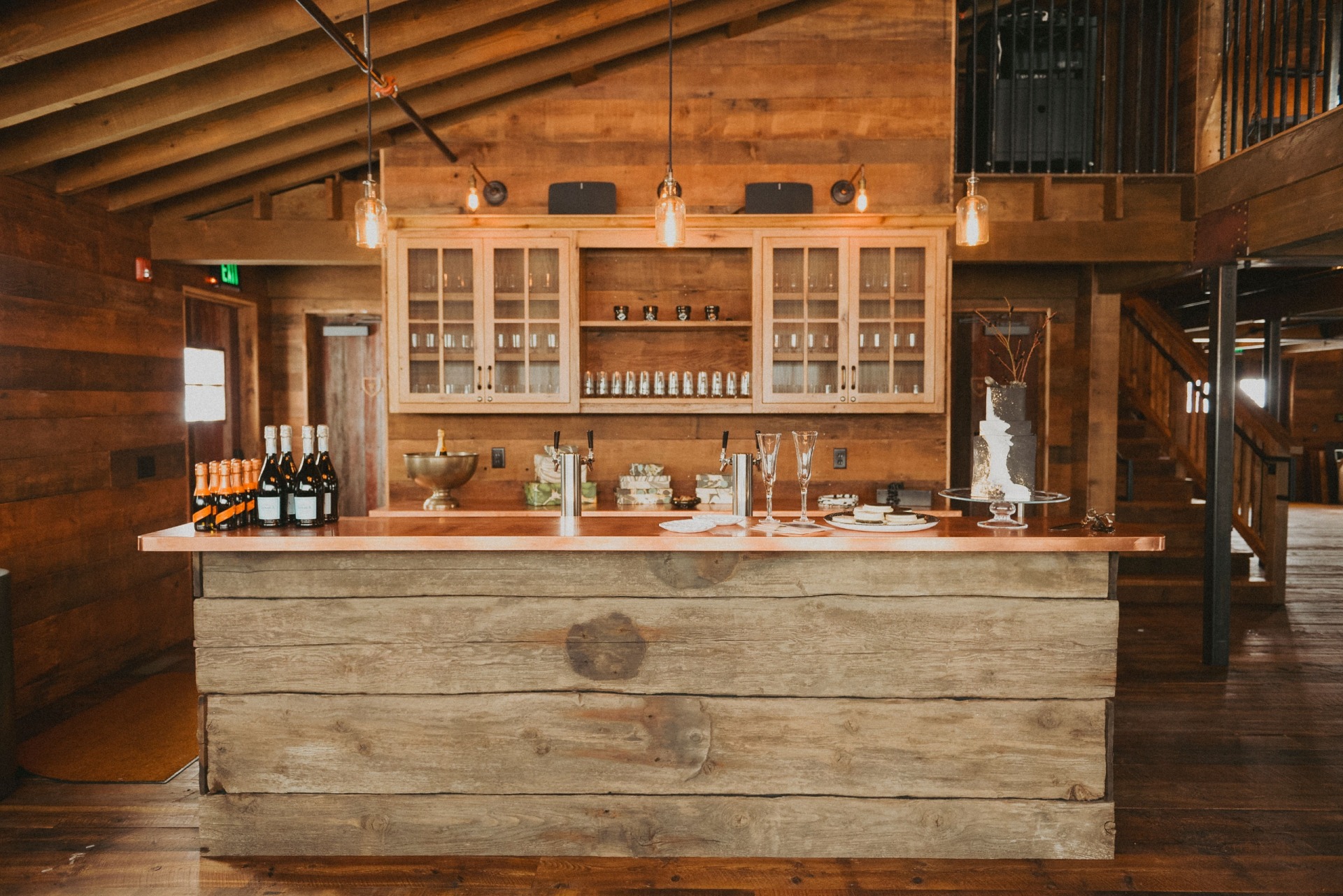 FAQs
Answers to your frequently asked questions
What is included in the rental of the facility?
We offer three wedding packages. All wedding packages include complete use of the interior space and exterior grounds, as well as use of the bridal suite and groom's silo lounge, wood farm-style dinner tables and chairs with room for up to 200 guests and parking areas. Find detailed descriptions of our packages on the
"Weddings" page
of this website.
Where is Bozeman? What is there to do there?
Bozeman is a charming Montana town, located just an hour and a half from Yellowstone National Park. In the heart of the Rocky Mountains, Bozeman boasts some of the best fishing, skiing, biking and hiking in the country. The downtown offers ample shopping and dining opportunities. Explore to see everything
downtown Bozeman
has to offer.
Can I bring in my own vendors for an event?
Of course! We would be happy to recommend some of our local favorites, but you are not required to use them. We do, however, require that vendors hold and present to us their proof of insurance policy. We require all vendors to present proof of insurance policy the first time they use the space.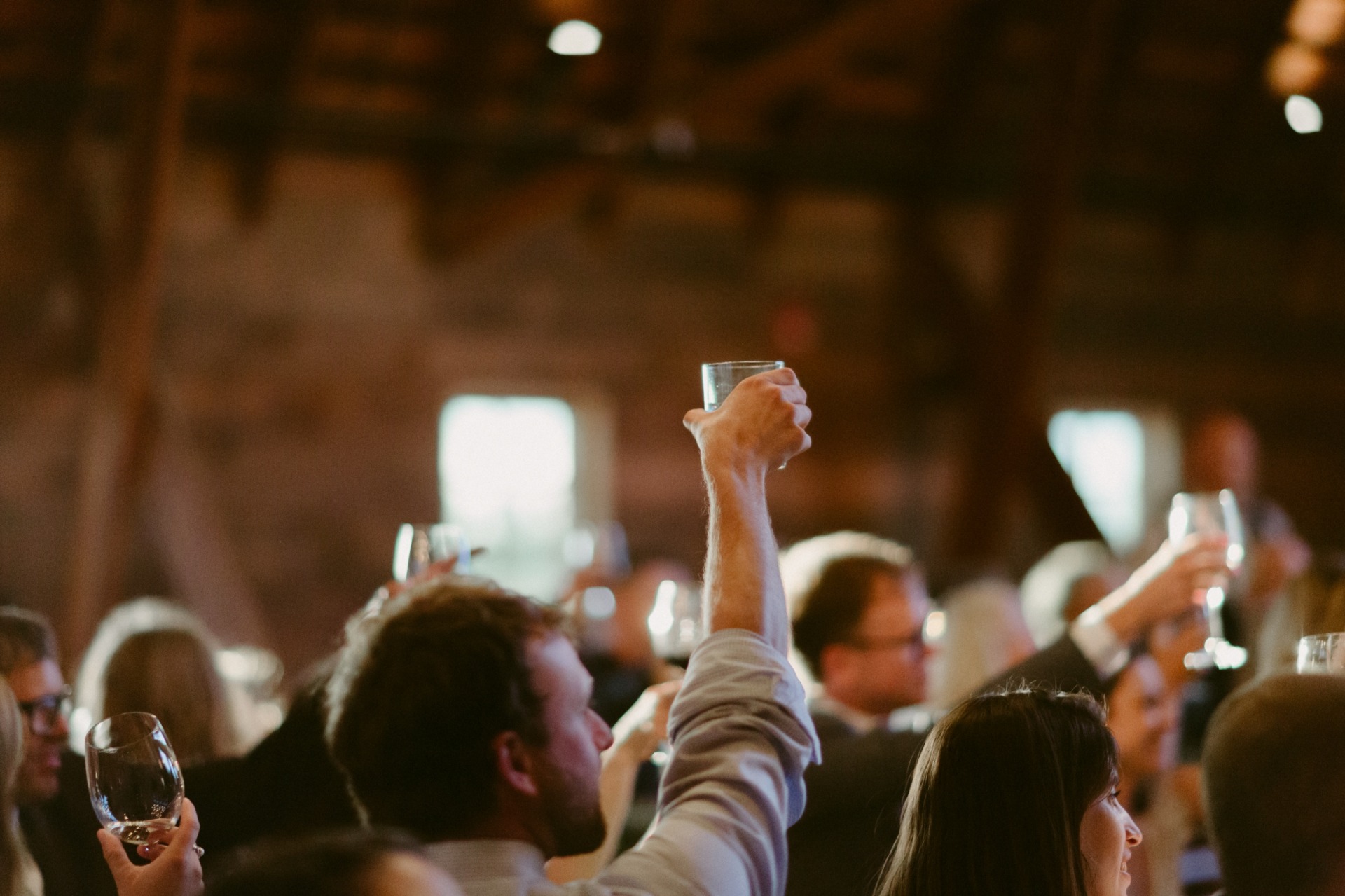 May we bring our own alcohol?
As we do not provide alcohol ourselves, the service of alcohol must be handled at the venue by a contractor with the required off-site permits to serve alcohol and whose employees have received the required training to serve alcohol.
No self-serve bars are permitted and
alcohol may not be served to any guest under the age of 21.
What are the music requirements at Firelight Farm?
Live bands and disc jockeys are welcome. All music must be played at reasonable levels. Firelight Farm shall have absolute discretion over noise control and staff's instructions as to sound levels shall be complied with at all times. All music must end at midnight.
May we bring in decorations for our event?
Yes, we welcome and encourage you to decorate the space however you like. You are welcome to hang décor from the rafters in the space and on the walls, as long as it will not cause permanent damage to the space. We do not allow the use of tacks, nails, glue or staples in hanging of décor, nor do we allow tape on the floors.
Can we bring decor and set up the day before the event?
We will permit you to store your decor on site in on of our storage spaces, however we do not permit installation until 11am on the day of your event, unless you have also rented the day before your event as well.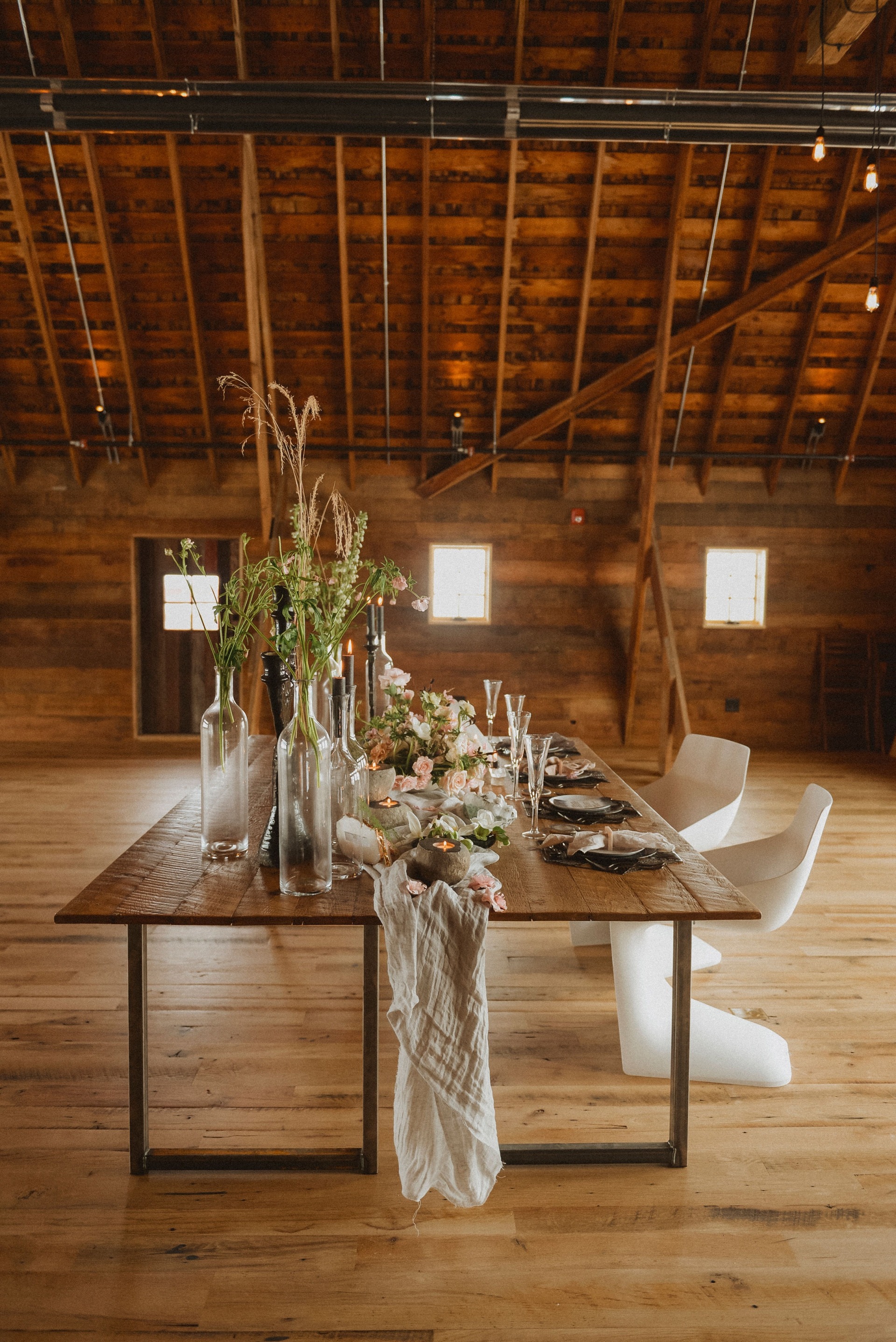 What does it mean to "flip" a room?
A "flip" is an event industry term describing when a room is completely transformed between stages of an event, such as from a wedding ceremony to a dinner reception. Flips require planning and teamwork to ensure the event flows smoothly.
The advantage of the flip is that it creates a more dynamic event experience. By using lighting, drapery and decor changes you can make guests feel they are entering an entirely new venue.
Do you allow candles on site?
We allow candles as decor but only if the flame is contained. Tapered candle holders and pillar candles must be contained within glass cylinders, and votives must be contained in holders. If any of our tables are damaged by wax, you will be charged to replace the table.
Why does it cost extra to have a room "flipped"?
Flipping requires additional cost because we plan for guest comfort and staff accordingly to facilitate smoothly and seamless transitions.
Flips can take up to an hour which means the timeline of your events should accommodate a change of scenery for you your guests while our staff turns over the room.
For instance: if you were to have your ceremony upstairs, cocktails outside and then dinner downstairs and upstairs followed by dancing upstairs, the upstairs would need to be flipped twice (between the ceremony and dinner and again between dinner and dancing. This scenario requires guests to all be downstairs and/or outside after dinner and before dancing to accommodate each flip.
Can we have our friends and family "flip" a space instead of paying for additional staffing?
While flipping a space may seem a simple thing to do, it is quite involved, especially for weddings where there are a lot of moving pieces (decor etc.)
Because clients who have asked friends and family to flip rather than hiring staff have found it stressful, we strongly discourage this.
It is likely to leave you and your loved ones distracted from the festivities by a task that can disrupt the flow of the event, and in our
experience additional staff is well worth the additional cost, particularly as flipping a space can have a domino effect on the timing of an event if done improperly.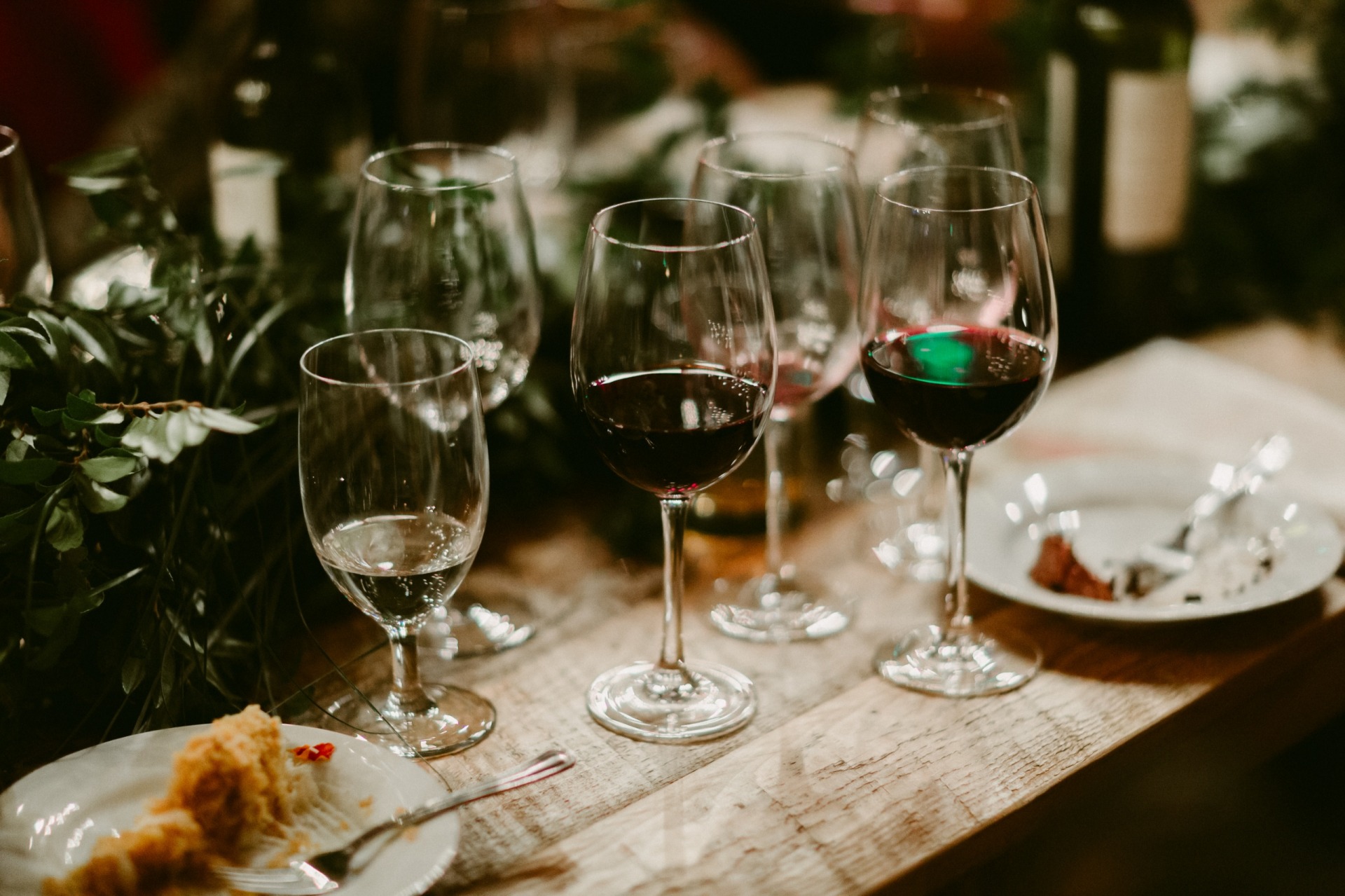 Are we required to clean up after the event?
The venue fee includes cleaning based upon reasonable use. If excessive cleaning is required beyond what is typical for a wedding or event, there will be an additional charge. This includes, but is not limited to, cleaning and removing flower petals, cigarette butts or decorations.
Can we pick up food for our event, or do we need to hire a caterer?
Food that has been picked up and not brought to temp by a food professional before servings is a liability issue. In order to mitigate liabilities for you and Firelight, we do require a professional caterer to be on site to serve. You are welcome to find a caterer who will work with a restaurant that does not offer catering services, but there needs to be someone on site to reheat and serve your food, even if it is buffet style.
Is our security deposit refundable?
We have a fully refundable $1,000 security deposit for any damage that may have occurred to the property. After the final walk-through, if we determine with you that no damage was done to the property, this deposit will be returned to you.
What time do we have to be out of the building?
We ask that weddings and events end no later than 12am so that vendors and staff may clean up for a "hard out" of 1 am.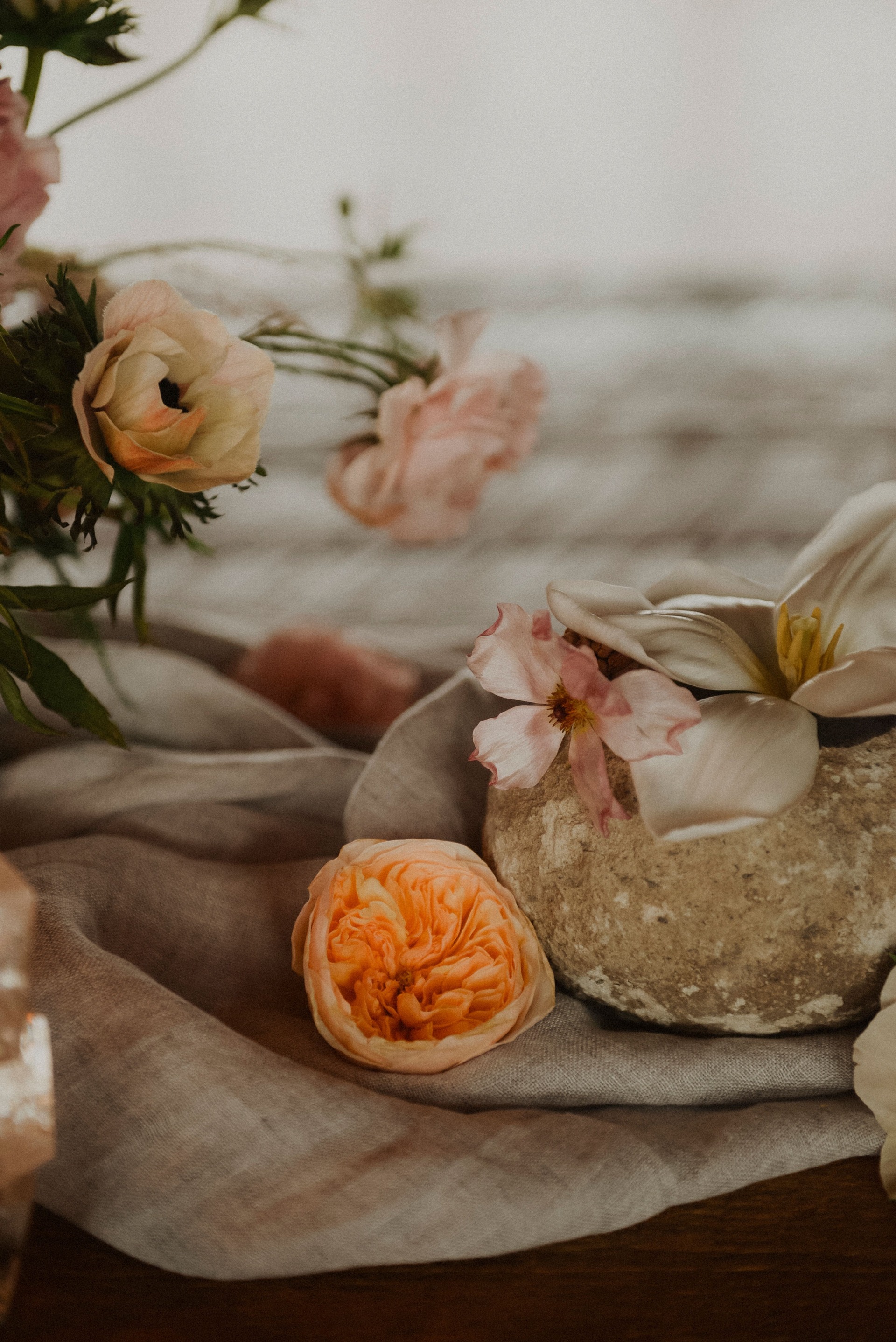 Do we have to have a day of coordinator or wedding planner?
If your party exceeds 75 guests we require that you hire a professional wedding planner or day of coordinator to manage the on-site coordination of vendors
and the ceremony.
Why is my quote higher than the base price of my package?
Simply put, the larger the wedding the more expensive everything at your wedding or event will be. Larger weddings require additional staff, more time spent in correspondence with vendors and clients, plus a higher level of coordination and planning to ensure the space is used appropriately and your event goes off without a hitch! Not to mention resources like water and energy!
To put it into perspective: The average wedding in the US costs $35,000 with an average guest count of 150, which means it's not unusual that each of your guests will cost you $230 when everything shakes out!
What if my final guest count comes in under or over my expected guest count?
So you thought you were going to be at 200 guests, but you ended up at 150 guests? No problem. While we don't lower our rates below the base price of each package we have built our system to accommodate a drop in attendance provided that drop comes before your final payment.
When you book with firelight we ask for a 50% deposit based on your EXPECTED guest count. At one month out you should know more or less what your ACTUAL guest count will be, at which point you are expected to pay the remainder of your bill based on those changes. If you come in dramatically under, than your final bill will be less than expected. Likewise if you come in dramatically over you can expect your bill will be higher to accommodate additional staffing etc.
Are cleaning services included or does that extra?
The Venue fee includes the cleaning of the Venue based upon reasonable
use. However, Client will be charged for any excessive cleaning required of the Venue beyond that normally required after a wedding. This includes but is not limited to cleaning and removing flower petals, cigarette butts or decorations. The decision to charge a cleaning fee is within the sole discretion of Firelight.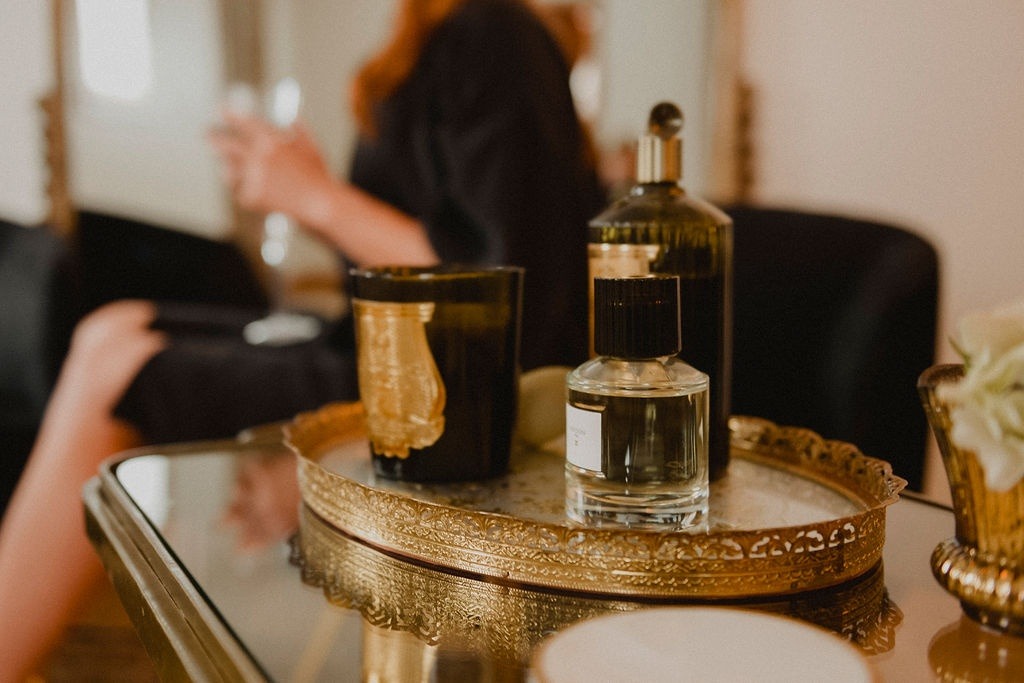 May the wedding party come the day prior to run through a ceremony rehearsal?
We allow clients to run through their ceremony on site the day before their event, however we can't guarantee the space will be available unless you have booked it for the day proceeding. If we book a client on the day before your wedding we will let you know as soon as we can, so that you can make other arrangements for your rehearsal.
Let's get started
We invite you to learn more about our venue or to get started planning your event.